In the Cold River Collection, Peter has been referencing the principles of the Arts & Crafts Movement
to create an indelible furniture style inspired by the great North American landscape. In earlier years while designing and making fine furniture in a broad range of classical styles, Peter was drawn to the raw simplicity depicted in the early landscape paintings of 1830's artists Karl Bodmer and George Catlin. These two artists, in particular, seemed to capture a primitive continent in a more virgin state in their attempt to convey the power of the North American landscape. Peter named two of his unique furniture leg designs after these artists: The Catlin leg tapers with a straight line down to a protruding "root-ball" of a foot, whereas the Bodmer has one gentle obtuse curve on it's outside edge. With these two simple lines, he has sought to define, in the simplest of terms, the whole Cold River Collection.
In addition, earlier in his career, he was especially impressed with the turn-of-the century furniture designs of Charles Limbert, Frank Lloyd Wright, Charles Rennie Mackintosh, and others. These influences, combined with his strong background in designing and building traditional Chinese furniture, and his intimate connection with the trees and forests of the surrounding New England landscapes, have come together in the designs of the Cold River Furniture Collection.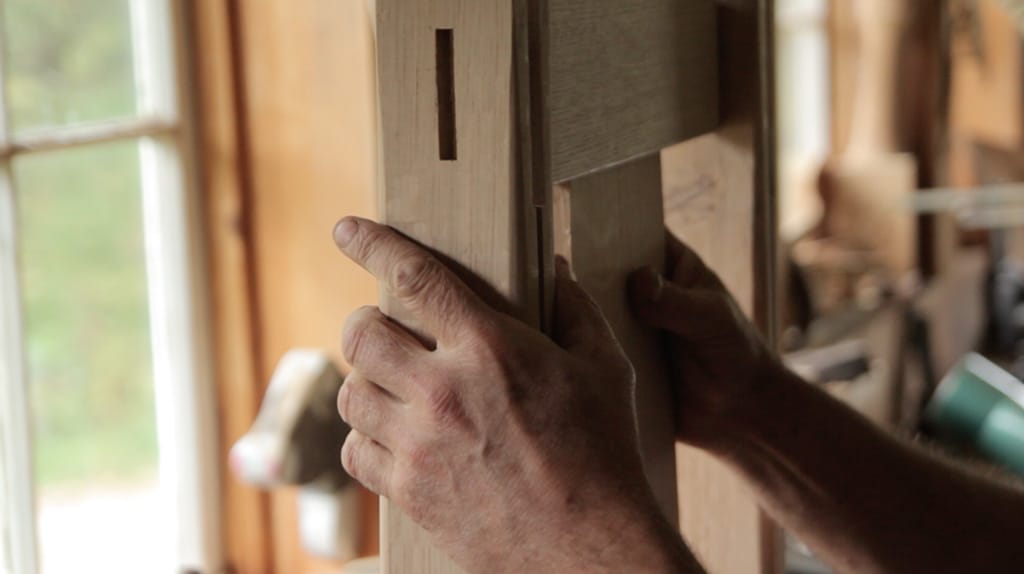 All Cold River Furniture pieces are handcrafted with traditional joinery
techniques with gently rounded edges for more comfortable daily living. In addition to Peter's broad range of furniture making experience, his work has distinct elements of Chinese and Japanese design and joinery. The end result is something uniquely balanced.
The furniture in this collection is of high quality in both materials and craftsmanship, but it's distinctive appeal lies in its balance of form and function creating the enduring beauty of timeless proportions.
The Collection is organized into the following categories:
the Dining Room, the Living Room and the Bedroom. Please take a moment to browse through the following pages and to see if The Cold River Collection fits with your home decor.
Please also note that all of our designs can be built with any domestic hardwood such as quarter sawn oak, natural cherry, curly maple or walnut in order to best complement your interior.